How To
How to Apply For Thammasat University International Students Admission Form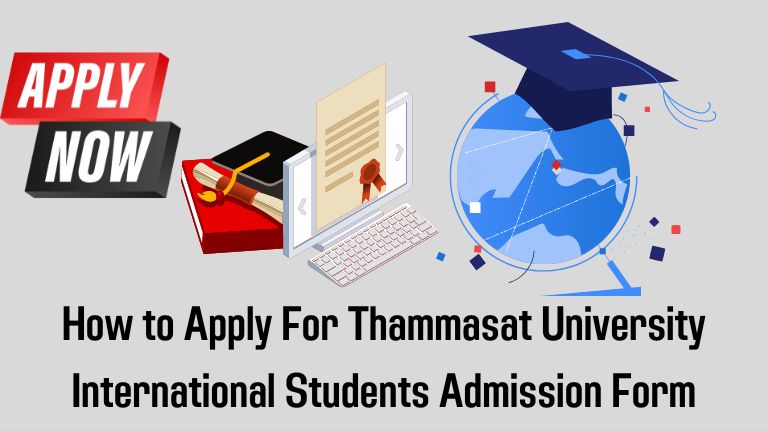 Thammasat University, located in Bangkok, Thailand, is a renowned public research university that has a long history of excellence in higher education. Established in 1934, Thammasat University is considered one of the oldest and most prestigious universities in Thailand, offering a wide range of undergraduate and graduate programs across various faculties, including law, political science, economics, business administration, engineering, and social sciences. With its diverse student body comprising students from over 100 countries, Thammasat University is known for its international outlook and commitment to academic excellence.
For prospective students, the admission process can often be overwhelming, with deadlines to meet and requirements to fulfill. However, Thammasat University offers a flexible admission option known as rolling admission, which provides more flexibility and quicker decision-making for applicants.
In this article, we'll provide you with all the information you need to know about Thammasat University's international student admission form, including the steps to access and complete the form, admission requirements, and more.
Thammasat University International Students Admission Form
If you're an international student interested in applying to Thammasat University, you'll need to fill out an admission form. Here are the steps to access and complete the admission form:
A. Steps to Access and Complete the Admission Form
Go to the Thammasat University website: https://www.tu.ac.th/en.
Click on "Admissions" in the main menu.
Select "International Students" from the drop-down menu.
Click on the "Application Forms" link.
Select the appropriate admission form based on your program of interest.
Download and complete the form.
Submit the completed form along with any required supporting documents and application fee to the university's admissions office.
Admission Requirements at Thammasat University for International Students
Here are the general admission requirements for international students applying to Thammasat University:
Academic Requirements
You must have completed a recognized secondary education or its equivalent, and provide official transcripts or academic records. The minimum grade point average (GPA) or equivalent required may vary depending on the program you are applying for.
Language Proficiency
As Thammasat University is an English-medium university, international students are required to demonstrate English language proficiency. Accepted English language proficiency tests include TOEFL (Test of English as a Foreign Language), IELTS (International English Language Testing System), or other equivalent tests. The minimum score required may vary depending on the program.
Entrance Examination
Some programs may require international students to take an entrance examination as part of the admission process. This may include a written test, an interview, or other assessments.
Supporting Documents
You may be required to submit additional documents such as a copy of your passport, a recent passport-sized photo, a personal statement or essay, letters of recommendation, and other supporting documents as specified by the program or university.
Application Fee
A non-refundable application fee may be required to submit your admission form. The amount may vary depending on the program and should be paid according to the instructions provided by the university.
It's important to note that meeting the minimum admission requirements does not guarantee admission to Thammasat University, as the university's admission decisions are based on a holistic review of the applicants' qualifications, achievements, and potential.