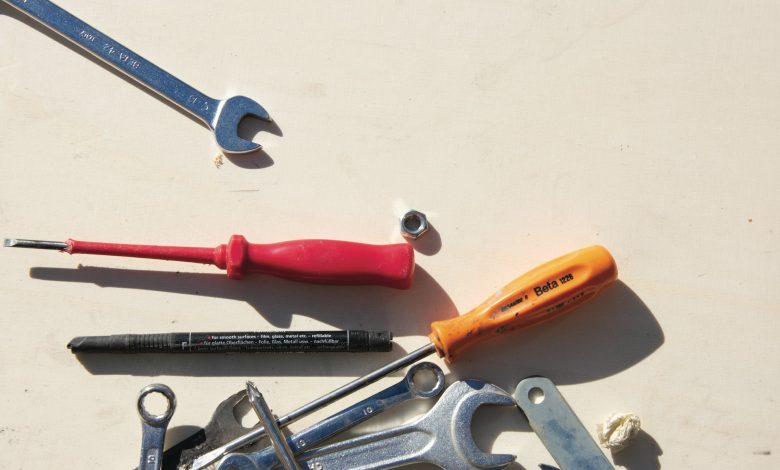 If a page is for some reason presently unavailable, users are notified via coming soon or maintenance pages. You may create a client list, generate leads, and even forge relationships with customers by using the right coming soon page on your WordPress website. If your website is down or a new product hasn't yet been published, these sorts of plugins will make it simple to create a landing page for your visitors to see. This is an excellent strategy to attract visitors and potential customers and raise your search engine rating. Here are some of the best maintenance mode plugins available on the market today.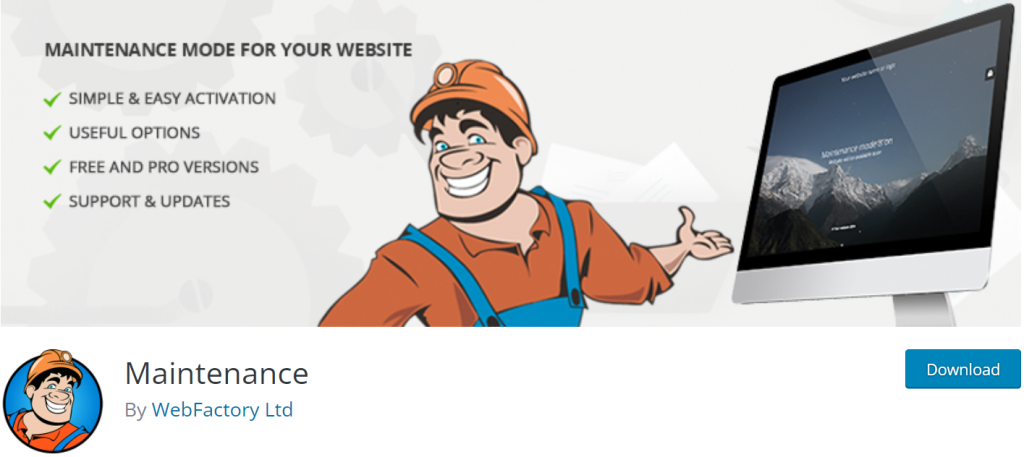 The WP Maintenance WordPress plugin is here to help users and administrators stop a website for maintenance, activate the "Service Temporarily Unavailable" page, or create a temporary page with authorization, which is customizable in the plugin settings. With the help of this plugin, you can quickly create a beautiful maintenance page without jeopardizing your SEO. It was made for users without coding or design expertise so they don't have to spend hours or even days reading through code or making a unique design. Not to be misled, this plugin offers several customization options, but they are not necessary. In addition to adding your logo, background image, color, or text, you can rapidly adjust it to make it responsive and readable on all devices. Some of the features include a front-end user login system, admin bar status, 503 error on/off option, Google Analytics compatibility, full-screen background, blurring background effect, uploading a custom logo, variable font, icon, and background colors, and text customization.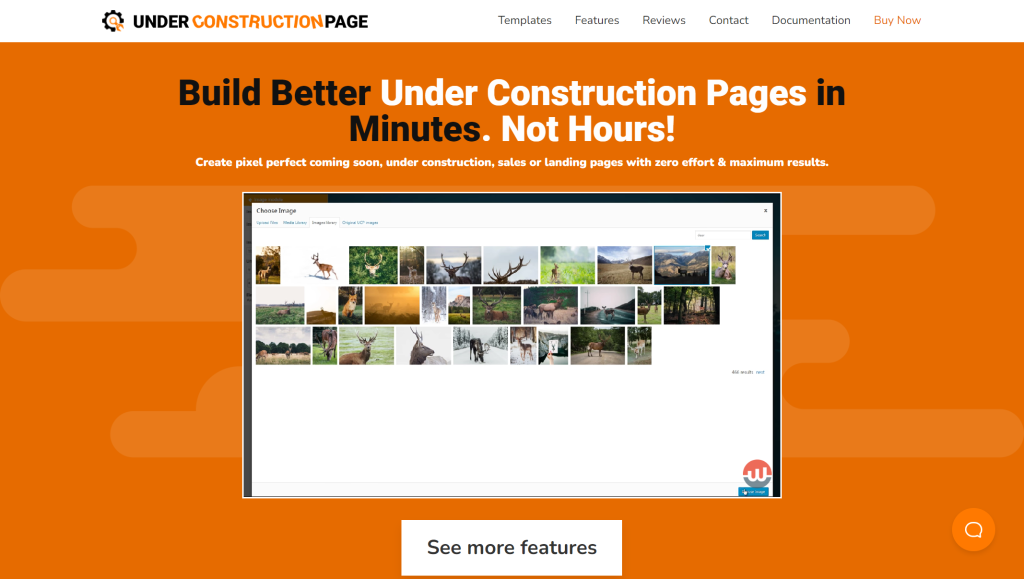 Users can quickly and easily create perfect coming soon, under construction, sales, or landing pages through the UnderConstructionPage plugin. This plugin provides over 300 page layouts for all categories, including landing sites, sales, maintenance, and coming soon pages. The drag-and-drop builder makes it simple and very customizable. This plugin gives you access to over 2 million royalty-free quality photographs in HD and 4K resolution. Another intriguing feature is the Traffic Tracking tool, which allows you to build tracked inbound links in one click and distribute them on social media while also identifying traffic with the highest conversion rate. To ensure that your WordPress site operates smoothly and swiftly, this plugin was designed utilizing best practices and the most recent coding standards.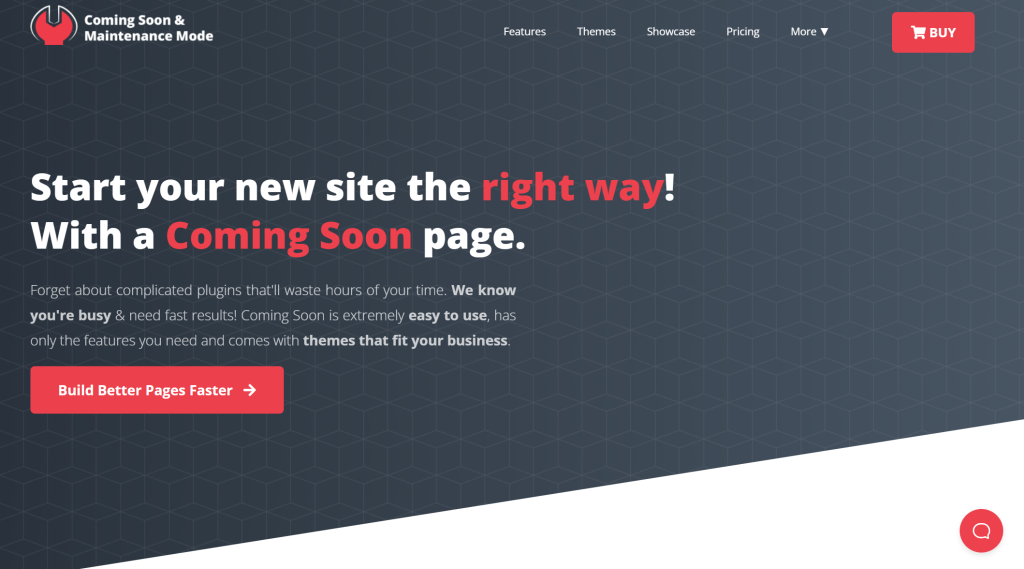 One of the easiest plugins to configure is this one. Coming Soon & Maintenance Mode gives a wide selection of themes to choose from and only includes the functionality you need. You may find your design language among their more than 2 million photographs and more than 170 expert, easily customizable themes, regardless of whether you're a designer, local business owner, blogger, photographer, developer, internet seller, or something altogether different. Using the dashboard, you can change anything about the plugin—its name, logo, colors, text, and more—without touching a single line of code. You may improve your SEO and place it first in search results by using the built-in tests, checks, and suggestions. Members will be encouraged to use autoresponders, CRM, webinars, and marketing software by the Coming Soon and Maintenance Mode WordPress plugin.
These pages are typically the first ones a visitor sees when visiting your website, and you should always remember and know how important first impressions are. In light of this, this page can either build or ruin a connection with a potential client. Recall the benefits we covered, which will aid you in managing your WordPress website and business in general by boosting brand awareness, generating buzz, improving SEO, expanding your social media following, and building a database of prospective customers.