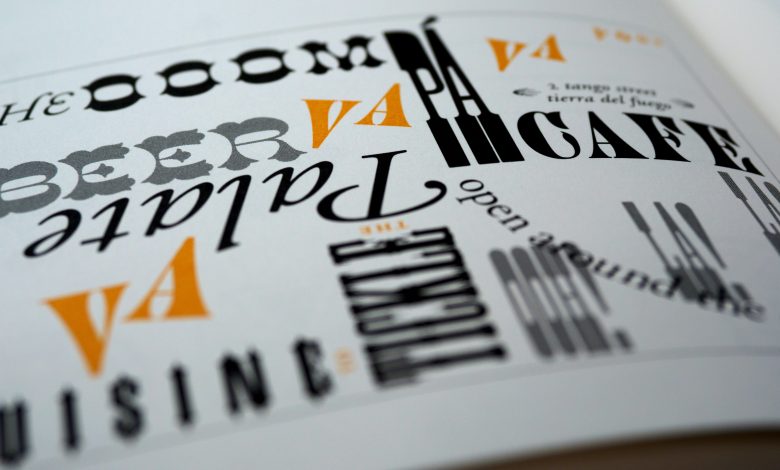 Whether you are a student, designer, or any other professional in desperate need of the most remarkable script fonts, we have got you covered. Script fonts have become indispensable thing in all aspects of design, marketing, and business; hence we have prepared a list of them to facilitate the process of choosing.
What Are Script Fonts?
Script fonts represent fonts that look similar to handwriting and include aspects of calligraphy. As a matter of fact, they are a combination of handwriting and classical calligraphy, which makes them look stunning as a part of any design. Script Fonts are particularly popular in creating various logos and marketing-related designs due to their decorative nature.
Script fonts naturally mimic cursive handwriting, so they can truly give every design a special and authentic touch. There are two main different types of script fonts, known as formal script fonts and casual script fonts, but there are also a lot of mixtures. Formal script fonts can be recognized in their gracefulness and fluidity, but also connecting strokes. They are usually included in all sorts of invitations, or as decorative initial letters. Casual script fonts, on the other hand, look less formal and as if the hand was way more active during the writing. Therefore, they can be used in more casual design contexts.
Not every script font suits every purpose, so it is important to do a little research while choosing the right font. A good script font can bring you a lot of benefits and make your design look stunning, but it can also work the other way around. If the style of the script font stands out too much from the design, it won't look pretty at all. This is why it is crucial to pay attention to such details.
How To Use Script Fonts?
As mentioned above, you should follow some basic guidelines when choosing a script font. Firstly, you need to make sure that the font fits the industry and the brand itself. There are fonts that can work well for beauty, hospitality, and health, but they won't look as amazing in the frames of the tattoo or food industry. If you are choosing to use script fonts, it is obvious that you would like to convey some kind of an important message, but always think of what you would like to achieve with it.
If you want to add a bit of a character to the design or emphasize something, script fonts are a great idea. Moreover, displays, headlines, or logos will get a completely new visual identity if you choose such authentic fonts. However, do not use script fonts in longer texts because they are not that legible but serve purely as an ornament, so make sure to use them only on shorter words and phrases. Due to their difficult legibility, avoid script fonts in important pieces of information, such as instructions or guidelines.
What Are the Best Script Fonts?
Turbinado is a script font that makes text pretty clear and has an option of turning on the discretionary ligature feature which connects the letters. It has a warm and friendly effect. Turbinado is perfect for desktop, digital ads, and other digital purposes.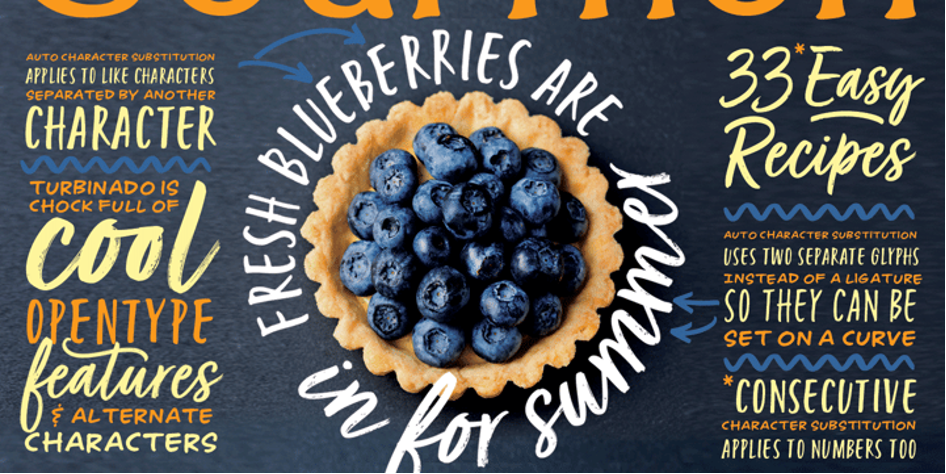 Clattering is a script font that was created with a brush and gives the exact effect in a digital form. It is quite dynamic and fluid, so it would give a lot of elegance to any type of design.

Hanley pro is a go-to script font if you want to achieve that retro and vintage look. It was created in 2018 but gives old-money vibes.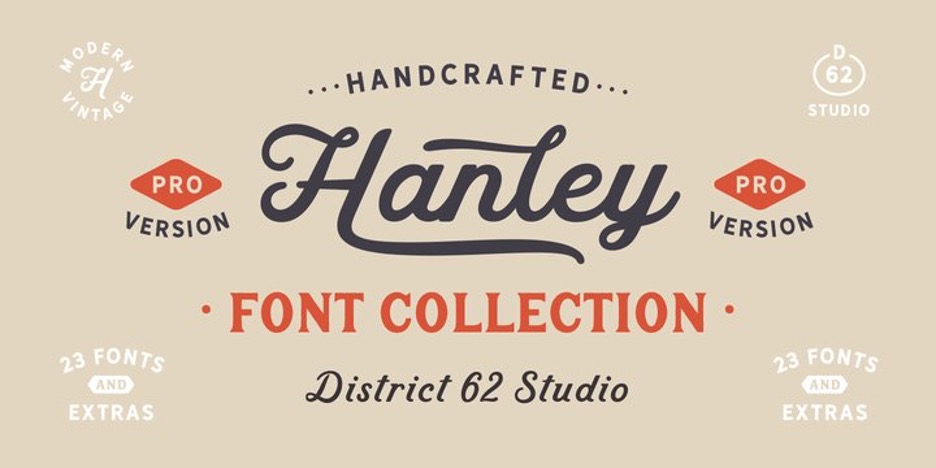 Barcelony is a script font that would perfectly fit any invitation or thank you note. It is extremely classic and elegant and very easy to read.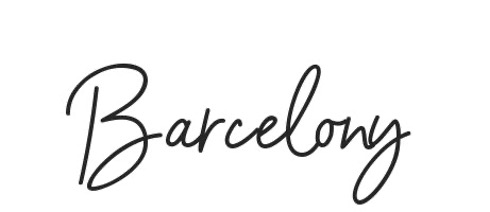 Northwell is a script font that gives your design that rustic energy. It would perfectly suit every product packaging or brand. The most astonishing thing about this font is that it supports 18 different languages.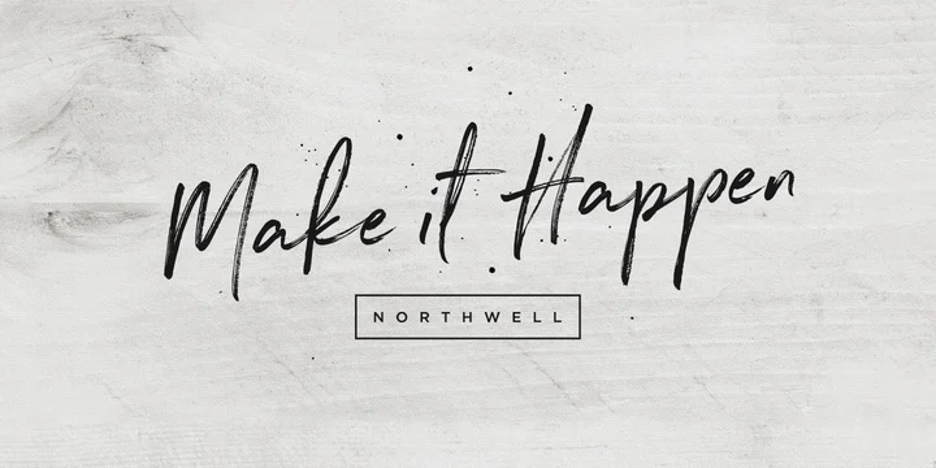 Cervanttis is a type of script font that resembles a messy and a bit illegible signature. It looks incredibly natural and gives the design a lot of styles.

La Luxes is another vintage-like script font that was created in 2019. As the name suggests, it looks quite luxurious, so it would make any product look as if it was high-end. Also, it supports 17 languages.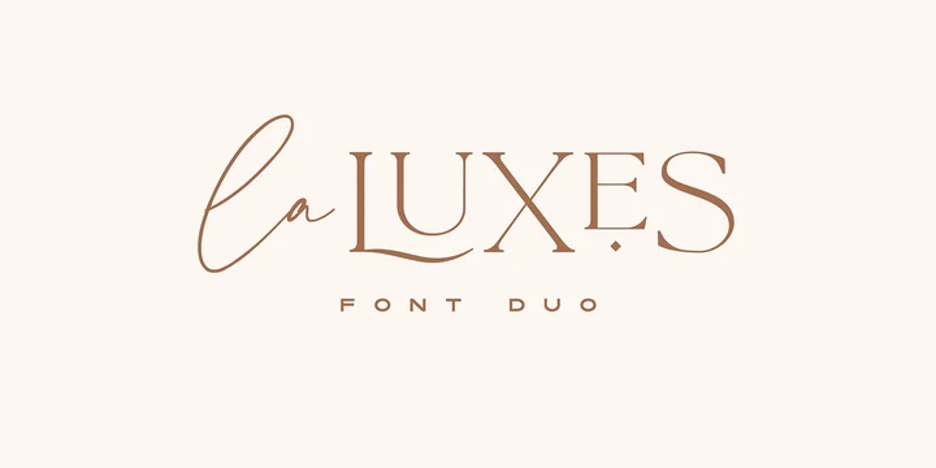 Better Times is a script font with a lot of character and boldness. It is extremely adaptable and makes all designs seem confident. It is great for all kinds of quotes, promotional taglines, and product packaging.

Conclusion
We hope that we have helped you in choosing the best script font for your design. Here are some amazing options that can make anything look stunning, but only keep in mind the advice that we gave you.