How To
How to Update Your Nando's Loyalty Number on the UK Website?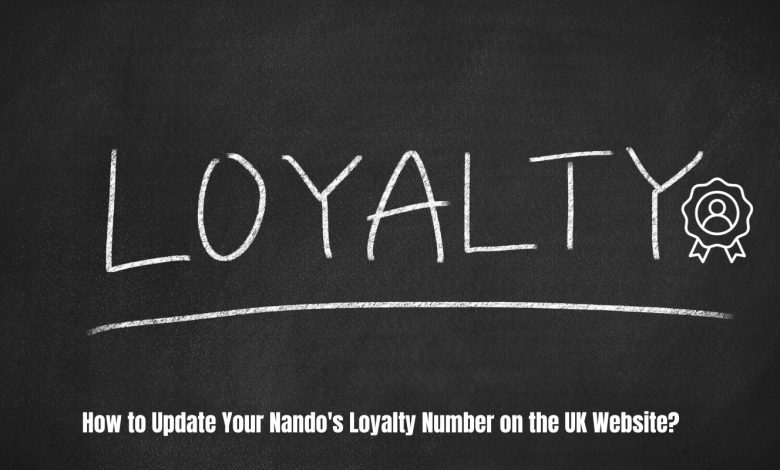 If you're a devoted Nando fan in the UK and find yourself with a new loyalty card or needing to update your loyalty number, worry not! We've put together a straightforward guide to walk you through updating your loyalty number on the Nando's UK website. Let's get started with these easy steps.
How to Update Your Nando's Loyalty Number on the UK Website?
Step-by-Step Guide to Update Your Loyalty Number:
Step 1: Log into Your Nando's UK Account
Begin by visiting Nando's UK website and log into your account. If you don't have an account, signing up is a breeze on the website.
Step 2: Access Your Account Details
Once logged in, navigate to the "My Account" tab. This is where you can manage your personal details and, of course, your loyalty information.
Step 3: Edit Your Loyalty Number
Under the "Personal Details" section, locate your loyalty number. Click on the "Edit" button next to your loyalty number to make the necessary changes.
Step 4: Enter Your New Loyalty Number
Now, input your new loyalty number in the provided field. Double-check to ensure accuracy before moving on.
Step 5: Save Your Changes
After entering the new loyalty number, click "Save" to confirm the update. Congratulations, your loyalty number is now successfully updated!
How to Find Your Loyalty Number?
Not sure where to find your loyalty number? Here are a few quick ways:
On Your Nando's Card: Check your physical Nando's loyalty card; the loyalty number is typically printed there.
Nando's App: If you use the Nando's app, your loyalty number is available there too.
Online: Log in to your Nando account on the website, go to the "My Account" tab, and you'll spot your loyalty number displayed.
If you haven't got a Nando's loyalty card yet, sign up for free at any Nando's restaurant or on their website. It's a tasty way to savour rewards while relishing your favourite Nando dishes!